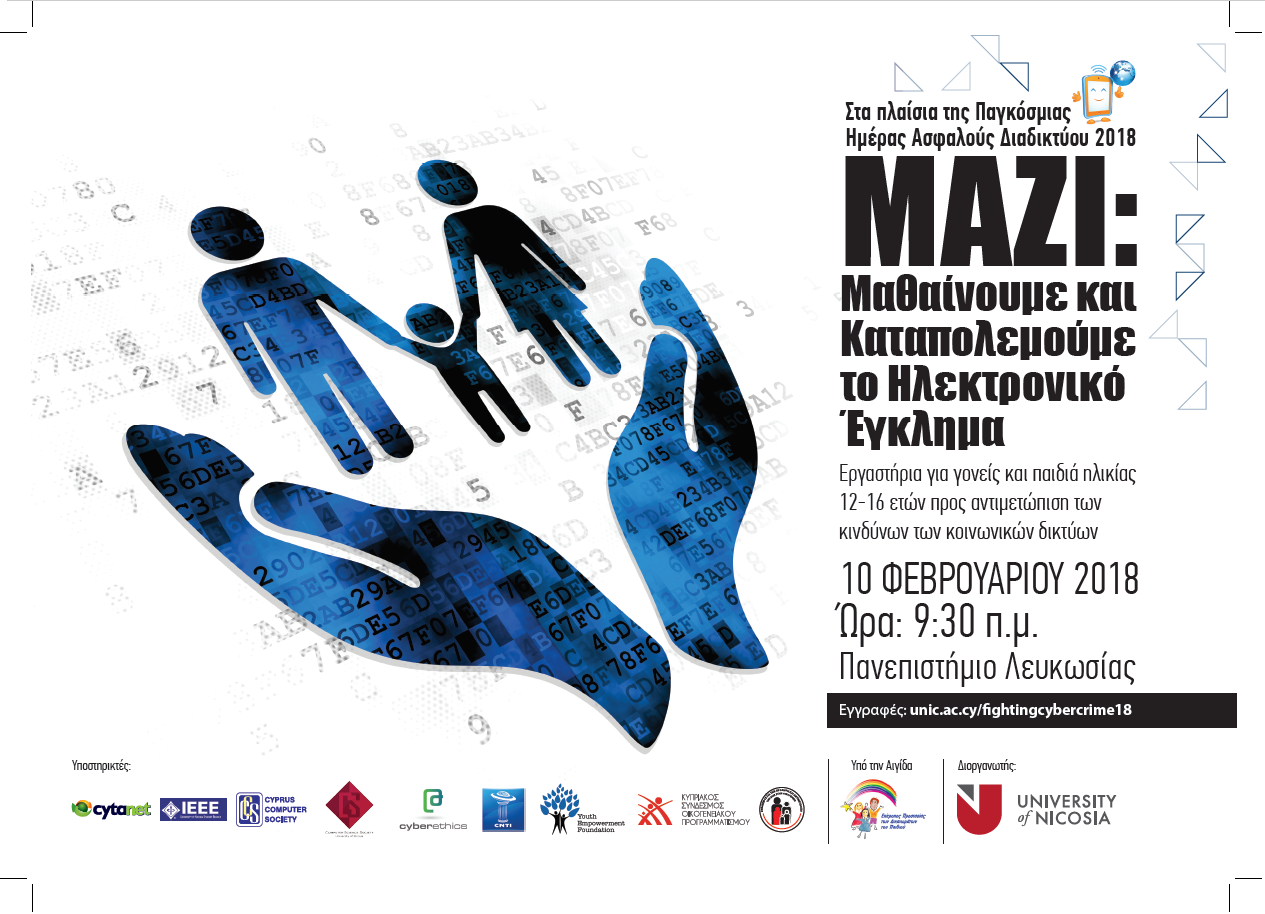 Event details
Friday | February 10, 2018
6:30 am - 10:00 am
Millennium Building,Ground Floor,Coffeeology101, Πανεπιστημίου Λευκωσίας
22841528
For the second time, , the University of Nicosia organizes the workshop titled "TOGETHER: Learning and Combating Electronic Crime" under the auspices of the Commissioner for the Protection of Children's Rights.
Practical Workshops for parents and children, aged 12-16 years old, with real scenarios for tackling and fighting against electronic crime, constitute the specialty of the workshop.
The workshops will be run by students of the Management of Information Systems (MIS) under the guidance of Dr. Despo Ktoridou, Associate Professor and Head of the Department of Management and Administrative Information Systems. The President of the Association for the Prevention and Handling of Violence in the Family (SPAVO) will also address the meeting.
The workshop is scheduled for Saturday, February 10, 2018 at the University of Nicosia.