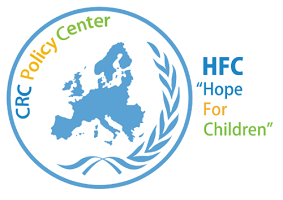 "Hope for Children" CRC Policy Center works together with national, regional and international advocacy institutions to reform child welfare systems on behalf of children who depend on them for protection and care.
"Hope for Children" aims to bring together judges, lawyers, psychologists, medical practitioners, mediators, counselors, mental health workers, media representatives, child cares, teachers & allied professionals to contribute their specialized expertise in a practical manner through education, legal and other advocacy to promote and protect the interests of the most vulnerable amongst us, children and youth.
The Association for Prevention and Handling of Violence in the Family (SPAVO) collaborates with "Hope for Children" CRC Policy Center for the European helpline 116000, handling cases of missing children as well as the European helpline 116111, supporting children and adolescents.
You can find further information on helplines and support in the SERVICES section of our website.