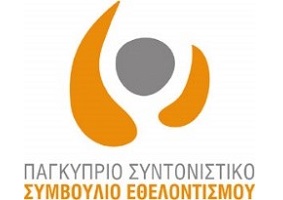 The Pancyprian's Volunteerism Coordinative Council goal is coordination amongst the voluntary organizations, developing policies for the voluntary sector, providing social policy consultation with the voluntary sector and cooperation with governmental authorities.
The Pancyprian's Volunteerism Coordinative Counsil provides the following services:
The 'Assembly of the Civil Society' is a Forum that gives 'voice' to the voluntary organisations/NGOs at the House of Representatives. The Assembly is composed by 56 representatives of NGOs, who have the status of an 'MP' (Member of the Parliamentary Assembly). The 'MPs' contribute to the discussion of the Assembly at the presence of governmental officials.The Civil Society Assembly follows the same parliamentary procedures as the ones followed by the House of Representatives.
The Volunteer Centre is the official coordinative centre for the promotion of volunteerism in Cyprus. It promotes, organises and coordinates voluntary service and matches need and demand. Established in 1991, the Volunteer Centre functions in all districts under the responsibility of the District Volunteerism Coordinative Councils and the general supervision of the PVCC.
The Volunteer Centre registers volunteers, identifies needs – matching need and demand, trains and guides/supports volunteers and acknowledges and certifies voluntary service.
Our Association is a member since 1991 participating in meetings and exchanging information according events and news of NGO's. 
For more information: http://www.volunteerism-cc.org.cy/default.aspx