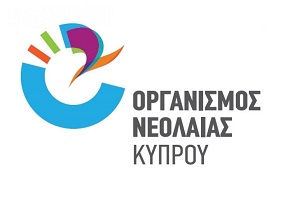 The Youth Board of Cyprus has mainly consultative responsibilities, and it is also undertaking the implementation of programs related to youth. In order this to be achieved, an approval from the Council of Ministers is necessary either in the form of the annual budget approval or via any other particular decision. The Board of Directors as an advisory body, makes suggestions through the Minister of Education and Culture to the Council of Ministers, for the development of a well-integrated and targeted policy on youth affairs, that will promote the below Organization's objectives.
The aim of the Organization is to encourage the progress and prosperity for the young people of Cyprus, to provide opportunities for the young people and their organisations in order to actively participate and be responsible for the social, economic and cultural development of their community and their country in general, to facilitate a creative and healthy environment for youth with a positive disposal, to provide effective solution to current youth problems.
Within the framework of the organization, five advisory bodies are operating chaired by the Chair of the Board of Directors. They usually undertake studies of issues of their competency and submit recommendations for consideration and further promotion to the Board of Directors. These advisory bodies are the Political Committee, the Trade Union House, the Student Committee, the Trade Union Committee and the Advisory Body.
The Association for the Prevention and Handling of Violence in the Family has signed a Cooperation Protocol with the Youth Board of Cyprus in March 2018, with a view to developing relations between the two organizations, for mutual benefit and for the benefit of society.
The areas of cooperation will cover the following areas:
Co-operation in the organization of information and public awareness actions on psychosocial development, health and well-being.

Collaboration to produce research and exploit research results related to young people and families to shape youth policies on topics related to the subject of interest of both parties.

Exploitation of the knowledge and expertise of the members of the SPAVO staff in the procedures and mechanisms for drafting policy proposals for young people as well as the implementation and monitoring of the National Strategy for Youth.

Reciprocal utilization of the knowledge, expertise of the staff and partners of both parties in education and training, with the ultimate goal of developing the services provided to the public.

Continuation of the cooperation of the Telephone Support Lines operated by the two Organizations respectively, within the framework of the Telephone Line Network.

Joint implementation of actions / events on issues related to the key areas affecting the lives of young people, their well-being, their needs and their rights.

Joint participation in European and other funding programs.

Joint organization, promotion and implementation of seminars, seminars and workshops on psychosocial health and well-being, concerning young people and families.
For further information: http://onek.org.cy/