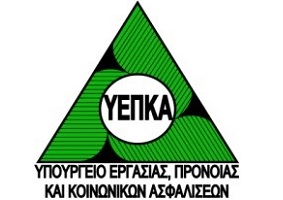 The vision of the Social Welfare Services is to ensure a decent standard of living for every citizen, with particular emphasis on the protection of vulnerable members of society, ensuring a high level of institutional and secondary care services for children, the elderly, people with disabilities and other vulnerable groups, family support, prevention of family dysfunction, and problem-solving for the healthy integration of each individual into society. They also work to protect, prosper and safeguard the interests of the child and guardian custody of juvenile and adult offenders, as well as activating and empowering communities to meet local residents' needs, aiming at collective action aiming for general social development.
Their provided services include the development of staff and state institutions, the provision of public benefits for the elderly and the disabled, community development and evaluation of programs, as well as support for the family and the child.
SPAVO collaborates tightly with the Social Welfare Services throughout the handling of domestic violence incidents which either call 1440 to report an incident or are hosted in SPAVO's shelters. They are one of the main sources of requests for shelter we receive from people who resort to local Welfare Offices after incidents of domestic violence. But beyond their referral role, the Social Welfare Officers respond to our requests for humanitarian assistance, victim counseling about their rights, mediation to make parent-child communication in a safe context and supporting the family at home after rehabilitation.
Finally, on December of 2017 a cooperation protocol has been signed between the Ministry of Labor, Welfare and Social Insurance and the Association for the Prevention and Handling of Violence in the Family, for cooperation and management of cases of domestic violence.
Useful link: http://www.mlsi.gov.cy