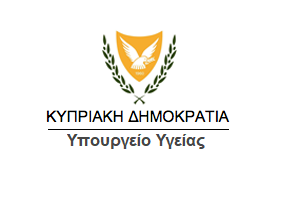 The Mission of the Ministry of Health is the continuous improvement of the health of the population of Cyprus, through the prevention of disease, and the provision to every citizen of high level health care, respecting the rights of every patient to high quality medical care delivered with dignity.
The main features of this strategy are:
The emphasis on the prevalence and incidence of diseases and mortality data

The provision of equal opportunities for health care to all citizens, irrespective of their socio-economic status and place of residence.

The promotion to the greatest possible degree of co-operation between the public health services and the private health sector.

The improvement of effectiveness and efficiency of the public health services.
By decision of the Council of Ministries on 06/09/2017, the Ministry of Health will provide free medical care to the people hosted in SPAVO's Shelters for the duration of their stay and will also exempt them from the payment of supplementary fees.
Useful link: www.moh.gov.cy